thebalimedia.com – There's no shortage of things to do in Bali. This tropical island holds a certain allure for travelers from all over the globe.
Also known as "the Island of the Gods", this Indonesian paradise is famed for its natural beauty, its unique Hindu culture, and its stunning beaches.
Bali appeals to many different types of travelers, from budget and adventure travelers to luxury lovers and families thanks to its wealth of fun activities and beautiful destinations.
Let's dive into the best things to do in Bali so that you can start planning your trip.
1. Surf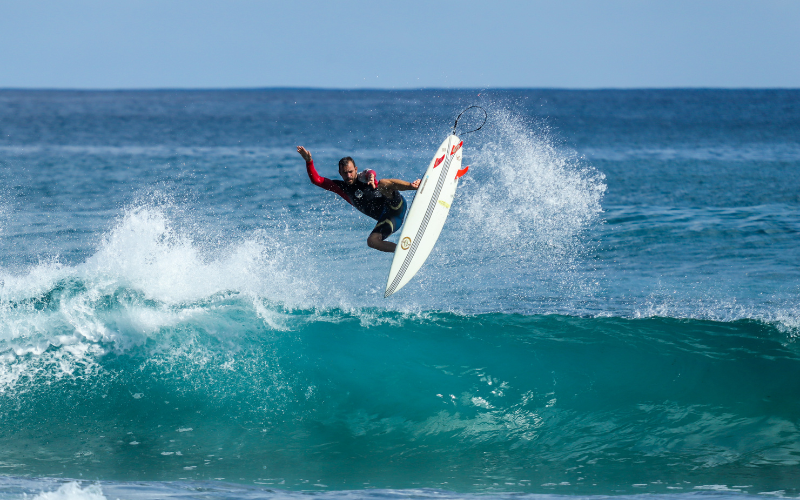 Bali is a surfer's paradise. The island is home to some of the best waves in the world, and whether you're a beginner or a pro, there's a spot for you.
Surf lessons are affordable in Bali, at around $25 USD for a semi-private, two-hour session. The hipster town of Canggu is a great place to learn to surf, with a number of beginner-friendly beaches.
Once you've mastered the basics (or if you're already a pro) head to the stunning sands of Uluwatu for some of the best waves that Bali has to offer. This beach is also home to the famous Single Fin bar, a must-visit for any surfer (or wannabe surfer) on the island.
2. Get a massage
There's no better way to relax on vacation than with a traditional Balinese massage. These massages are usually very affordable, starting at around $7 USD for an hour massage at a basic local spa.
The Balinese massage style is unique, and incorporates a combination of acupressure, reflexology, and aromatherapy. It's gentler and more relaxing than a Thai massage, but you can find this style on the island too if you prefer something more vigorous.
Bening Spa in Batu Belig is a serene spot offering a range of affordable massages, or Bodyworks Spa in Seminyak is a great option if you're looking for something luxurious. The latter has also become a bit of an Instagram hotspot in recent years thanks to its Moroccan-style decor.
3. Immerse yourself in the food scene
Bali has some of the best food in Southeast Asia and you'll find options that are suitable for all budgets. Nasi goreng is Indonesia's national dish. It's a fried rice dish usually served with an egg on top, and it's delicious. You can find it everywhere in Bali, from street food stalls to fancy restaurants.
Nasi campur is another popular dish, and it's essentially a mixed rice dish with small portions of various meats and vegetables. There are loads of different varieties available, including lots of vegan versions, so you can try a different one every day.
However, there is so much more to Bali's food scene than local warungs. With a growing number of international restaurants, you can try something new every single day. At the top of the list of best restaurants on the island is Sa'Mesa which offers Italian experience dining with a twist. Enjoy a night of getting to know fellow travellers or Bali residents as the chefs sweep you off your feet with a variety of different dishes served family-style. Some must-do food recommendations around Bali include:
Canggu: Sa'Mesa, Buongiorno, Crate Cafe, The Block, Mason
Petitenget: Si Jin Steakhouse, Sangsaka, Mauri, Merah Putih
Ubud: Nusantara, Locavore, Room4Dessert, Aperitif
4. Party!
Bali is home to some amazing nightlife. From beach clubs and sunset bars to chic cocktail bars and wild nightclubs, there's something for everyone.
Seminyak is the best place to start your night, with a number of bars and clubs to suit all tastes. The Red Carpet Champagne Bar is a great spot for cocktails, and WooBar at the W Retreat & Spa is a chic spot for people-watching.
As the night goes on, head to Motel Mexicola, a colorful, Mexican-themed bar where everyone gets up and dances on the tables to Latin music and cheesy pop. It's a lot of fun, and it's the perfect place to start your night before heading to one of Seminyak's clubs.
La Favela in Seminyak is one of the most popular clubs in Bali, and it's always packed with locals and tourists alike. It's a tropical-themed club with lots of quirky decor – in fact, certain rooms make you feel like you're in some sort of museum.
Canggu is another nightlife hotspot in Bali that has been growing rapidly in recent years. One of the best new places to try for a fun night out with friends is The Block which combines entertainment with live sports and a variety of games and activities. Even if you're not looking to watch the game, you'll love the laidback atmosphere, reasonable prices and the many events hosted here including Comedy Night, DJ performances and much more.
If you're looking for a wild night out, Bali won't disappoint you.
5. Go to a beach club
Bali is famous for its beach clubs, and they're the perfect place to spend a day lounging by the pool, and sipping cocktails. As it gets late, the beach clubs turn into party spots, with DJs playing until the early hours of the morning.
Spending a day at Finns Beach Club in Canggu is one of the most popular things to do in Bali, and it's easy to see why. It has an infinity pool with stunning views of the ocean, a swim-up bar and a great view of the sunset.
Potato Head in Seminyak is another iconic spot. Like Finns, it has an infinity pool with amazing views, and it's a great place to spend the day. It gets pretty crowded in the afternoon, so get there early to snag a spot by the pool. They also do a great range of kooky cocktails, including one that comes in a giant seashell.
Right next to Potato Head is Mrs Sippy, another popular beach club. It's more relaxed than Finns and Potato Head, and it has an enormous pool and a diving platform that you can jump off of if you're brave enough.
6. Explore Uluwatu
Whether you take a day trip to Uluwatu from Canggu or Seminyak, or spend a couple of nights here, this region is not to be missed.
Not only does Uluwatu offer some of the best surf spots on the island, it's also home to one of the most famous temples, where you can spot monkeys and watch a fire-dancing show at sunset.
Make sure to check out Padang Padang beach, a gorgeous secluded cove with crystal-clear water and soft sand. It's one of the most popular beaches in Bali, so it can get pretty crowded, but it's definitely worth a visit.
7. Find your zen in Ubud
Ubud is the spiritual center of Bali.
It's a magnet for yogis and meditation enthusiasts, and it's the perfect place to find some peace and tranquility.
There are plenty of things to do here, including yoga classes, ecstatic dance parties, and visits to sacred temples.
Definitely make the trip out to Tirta Empul temple to take part in an authentic Balinese purification ritual. This is one of the best cultural things to do in Bali, and it's also great for cooling off on a hot day. A guide will accompany you to ensure that you perform the ritual correctly and take photos for you too, in exchange for a tip at the end of the experience.
8. Explore Tegalalang rice terrace
Visiting Tegalalang rice terrace in Ubud is undoubtedly one of the best things to do in Bali.
With staggered rice paddies that cascade down the hillside, it's no wonder that it has become one of the island's top attractions.
The best time to visit is early in the morning, when it's cool and the light is soft. You can also take a walk through the rice paddies to get a better view of the terraces.
You can also sample some luwak coffee at the cafe above the rice terraces. Luwak coffee is coffee that has been digested by a civet cat. It sounds gross, but it's considered something of a delicacy because the enzymes in the cat's stomach give the coffee a unique flavor.
The cafe also has a glass balcony where you can get a bird's eye view of the rice terraces.
And for the ultimate views, there's a giant swing over the paddies that you can take a ride on. You can even rent a flowing dress to wear during the ride to create the perfect Instagram moment.
9. Visit the monkey forest in Ubud
Ubud Monkey Forest is a nature reserve and temple complex that's home to hundreds of monkeys.
It's home to the Balinese long-tailed macaque, and you'll see hundreds of them scurrying around the forest, playing in the trees and stealing food from unsuspecting tourists.
Just remember to hang onto your hats and sunglasses, as the monkeys have been known to snatch them from people's heads.
10. Visit Nusa Penida
Nusa Penida is a small island off the coast of Bali, and it's well worth a visit.
The island is home to the now-iconic Kelingking Beach, aka the T-Rex Beach, where you can find a giant rock formation that resembles a dinosaur.
There's also Broken Beach, a natural limestone archway that has been formed over time by the waves crashing against the rock.
Diamond Beach is another must-see spot on Nusa Penida. With its sparkling white sand and clear blue water, it looks like something straight out of a postcard.
Once you're done exploring the beaches, head to the Penida Colada Beach Bar for a refreshing cocktail. The bar is located in a quiet stretch of sand, and it's the perfect place to relax and soak up the incredible views.
To get to Nusa Penida, head to the port of Sanur, which is around 45 minutes from Seminyak. Ferries run frequently throughout the day and you can buy your ticket directly from the booking office when you reach the port. The journey takes around 30 minutes and costs around $10 USD each way.